This tutorial will guide you on the steps to uninstall your WordPress site and remove all data completely.
How to uninstall a WordPress website from your control panel?
This tutorial will enable you to delete your WordPress website directly from your SiteCountry Control Panel.
To delete your WordPress website from your hosting control panel, please follow the steps below:
Log in to your SiteCountry control panel, tutorial: https://www.sitecountry.com/kb/login-to-control-panel/
Navigate to 'WordPress Manager' under 'Extra Features'.
Choose the WordPress installation and expand by using the toggle.

Give a click on 'Uninstall'.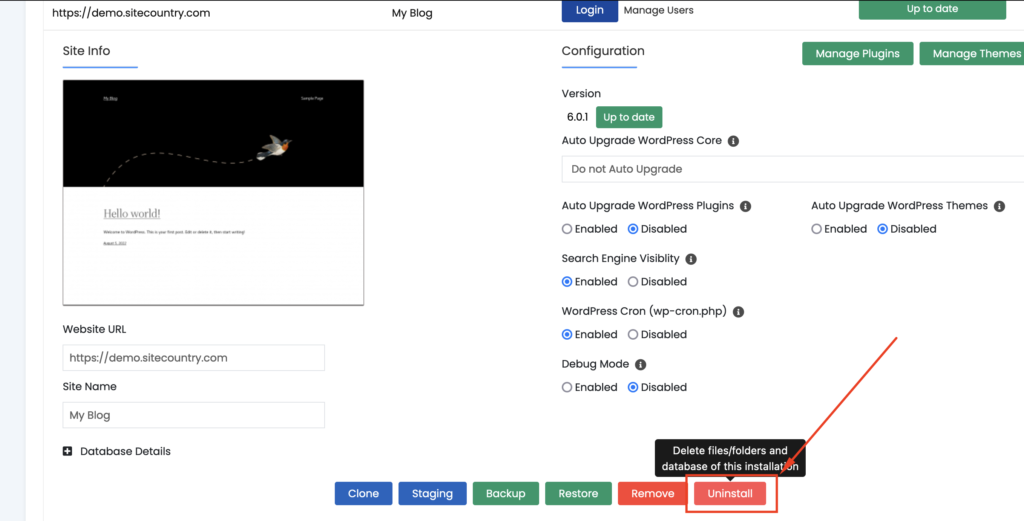 Make sure the following checkboxes are checked and proceed to remove the installation.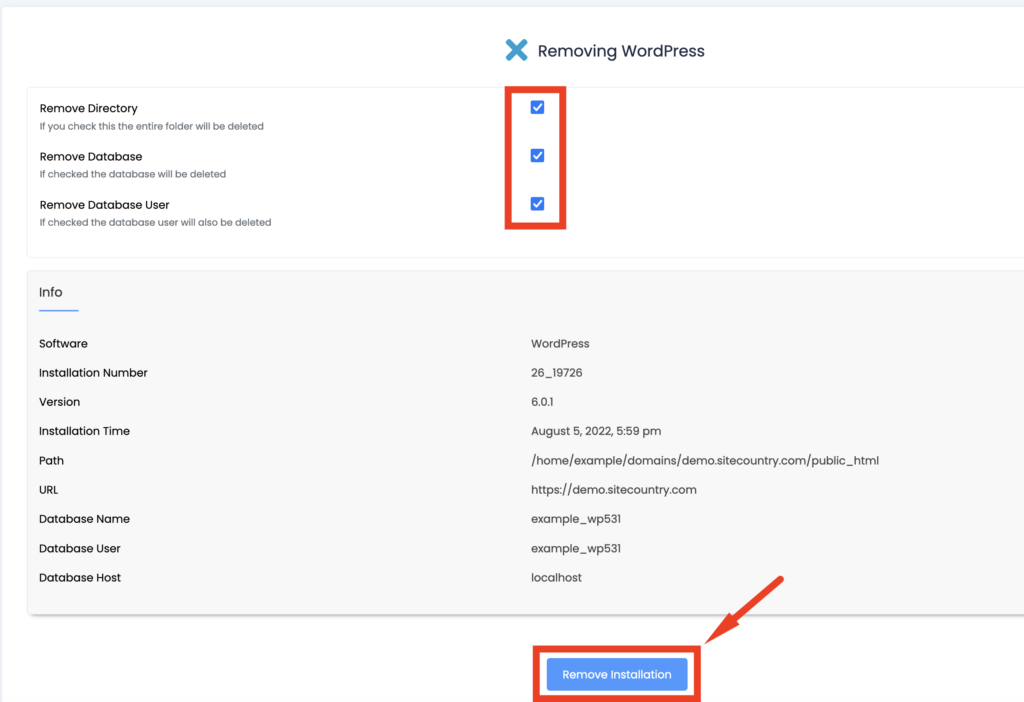 Congratulations, we've successfully uninstalled the WordPress website completely within few simple steps.

Conclusion
Today we saw how we could uninstall a WordPress website completely within a few minutes from your SiteCountry control panel, this could be used to reset your website completely and remove all data within a few simple steps.

Priyansh is the customer success and technical support head for SiteCountry. With a passion for great customer experience, he has garnered knowledge and experience related to web hosting and cloud computing that brings out in his work. He likes travelling and watching movies in his free time.